ABOUT CHEF ALLEN & OOOLALA CREATIVE CAKES
About OOO LA LA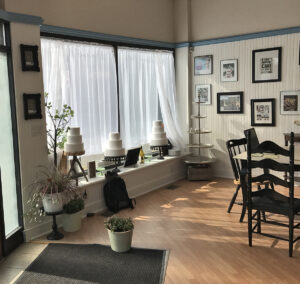 Ooo La La Creative Cakes Cake Studio was founded by LaShunda Allen in 2010 in the mini kitchen of her two-story apartment in Meredith, NH. Demand grew rapidly, and in the spring of 2012, LaShunda expanded to a large farm house also located in Meredith to better accommodate her success as the Lakes Region "Cake Lady". In 2017 the Cake Studio again expanded, moving LaShunda aka Chef Allen to her first Store front located in Downtown Laconia, NH.

Chef Allen creates cakes, that's true. She also commemorates the joys, accomplishments, momentous occasions of life. There from the beginning, and Ooo La La becomes a part of the family, creating centerpieces for her clients most important celebrations: wedding, baby shower, child's first birthday…

Chef Allen states: "Our clients become part of our family, as we have grown our business on repeat customers, calling us time after time to create beautiful and delicious cakes for all of their special occasions."
She believes Ooo La La customers do this, not because she is the least expensive, or because her cakes "ok," but because our renowned artistry is coupled with her delicious scratch recipes. Chef Allen's passion for excellence on all levels is what differentiates her business from her competitors, it is who she is….. the gift God blessed her hands to do, and it is what drives her to continue to develop and grow.
About CHEF ALLEN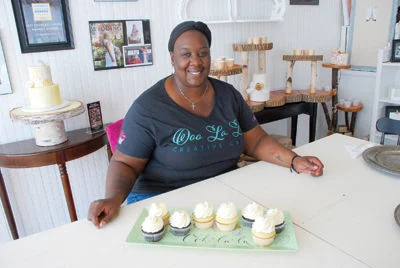 Passion for baking started for LaShunda at age 14 and was very proud to graduate from top Culinary School Johnson & Wales University in 1998, Providence, RI. Collage and dedication to her craft opened unforeseen doors that blessed her career with 26 years of baking and caking experience.
A dream coming true for LaShunda by starting her own cake business, was not an easy task coming from meager origins with not much capital or resources. The Cake Lady's constant and unwavering focus from the very beginning has been on achieving the absolute highest possible quality in everything she does.
"Commit your actions to the LORD, and your plans will succeed." Proverbs 16.3