DESSERTS FOR ALL OCCASIONS
We provide a wide assortment of Dessert Table solutions or in combination with our Cupcakes.
DESSERT TABLE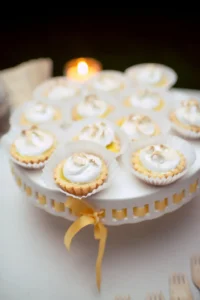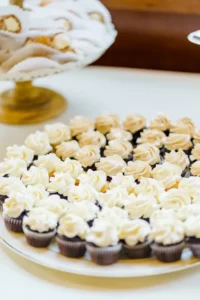 We combine elements of texture, taste and flavor to present you with a stunning display. Some of our favorite elements include: Mini-Whoopie Pies, Cakes and Mini-Pies to name a few. The options are limitless! Just ask Chef Allen for more information.
DIETARY NEEDS
At Ooo La La Creative Cakes we understand special diet needs. We offer Gluten Free, Egg Free, Dairy Free and vegan cakes and cupcakes. Even though we are glad to offer cake and cupcake options made without the use of gluten or animal products, people with severe allergies should be aware that we are not a Gluten-Free or Dairy-free facility and there always is a chance for cross-contamination. All of our fillings, except Oreo is Gluten Free as well! Unfortunately since we do work with nut products, we cannot accommodate nut allergies
"LaShunda- it was the most beautiful cake and we couldn't have been happier with it! You brought to life our vision and it was amazing!!!!!! Thank you for being so amazing to work with!!!" Karissa Atwood